So what do I wear to paintball?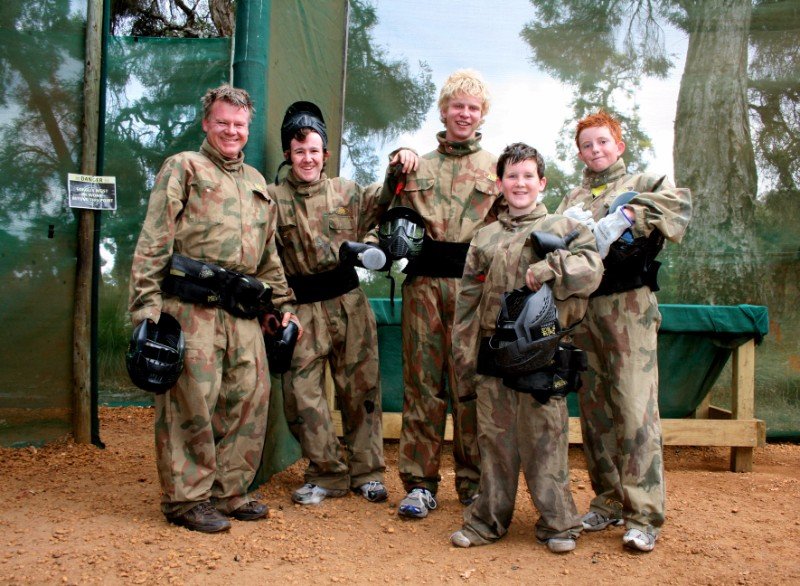 It's a question everyone hates to ask, but I get it. You're about to spend your day commando-rolling, running, and dodging paintballs, and the last thing you want to do is be uncomfortable. You need to focus on beating the enemy, not your pants!
I've got you covered! Here's a basic list of what we recommend all our paintball warriors wear to our centres. Of course we will kit you out in the best safety gear, but it's always best to be prepared!
Pants that you can run in. Remember, you are going to spend your day crouching, staying low and running! So we recommend wearing pants that allow for a wide range of movement.
Supportive shoes. Here at Delta Force we play rain, hail or shine, so we recommend wearing shoes that have strong ankle support. Just remember that they may get dirty with all the action, so we don't recommend wearing your new white joggers!
T-shirt and possibly a light hoodie. If you're looking for maximum protection on the field, wearing a light hoodie underneath the suit we give you will give you added protection from the sting of the bullets!
So there you have it! Not so stressful now, huh?
I'll be sharing some helpful tips and hints over the next few months that will see you go from paintball newbie to paintball pro in no time at all!