Paintball Lingo for beginners
Paintball is a pretty awesome game. The combo of friends and real life strategy games make for a pretty epic day out, but it sucks when it's your first time and you're not prepared. I've put together a little lingo-list that will help you understand everything paintball related, in under five minutes!
Paintballs
Okay, this is kinda obvious, but it had to be on this list! These little nuggets of glory are our special gelatine covered capsules filled with nontoxic, biodegradable and water soluble paint. These are the victory earners, so they're your best friend!
Marker
This is the safe term for paintball gun. These bad boys will spray a shower of paintballs all over your enemy!
Hopper
These are round plastic containers that hold your paintballs, and feed them through to your paintball gun. Hoppers can hold around 150-200 paintballs.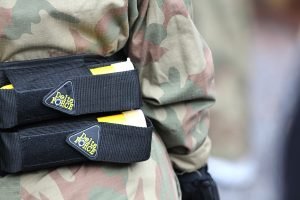 Battle Pack
Custom built, waist mounted paintball carrier. These packs can fit up to four 'pods' which carry 100 paintballs each, enabling the
warrior to carry an extra 400 paintballs into battle.
Combat suit
These beautiful pieces of clothing are a bit like
padded overalls, and will protect paintball warriors from the impact of the paintball bullets.
 Game Zone
This is where the battles take place. Each zone will have a different game scenario and theme, and can include some awesome props including double decker buses, fortresses and pyramids.
Bunker
A place, object or embankment on the field that players use for cover. Examples include artificial gravestones, steel barrels or even London buses!
Basecamp
This is where you'll reconvene after a game. The base camp is decked out with facilities such as toilets, a shop to buy extra ammo or some provisions, and tables to relax on before your next mission.