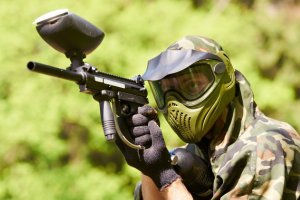 Arm yourself with awareness and check out Delta Force's top tips for playing safely in the summer.
With summer now well and truly upon us here in Australia, it's the perfect time to get outside
and active in the uniquely adrenalizing Delta Force style! As always, customer safety remains our number one priority, and while the excitement of the sun does provide the perfect setting
for a session's paintball, it does also bring with it some important safety measures we would advise players to observe to ensure they're properly prepared for the hot conditions. With that in mind, we present Delta Force's top tips for turning up the heat:
1. Dress for the weather.
With the weather this hot, it's so important to wear minimal,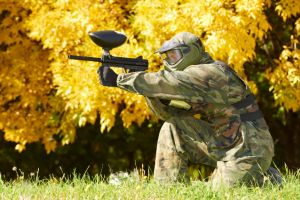 lightweight clothing for combat like shorts and t-shirts. You'll still be well protected by our signature body armour or overalls, provided onsite, but too many layers will trap the heat and weigh you down!
2. Eat a warrior's breakfast.
Fuelling your body for the active day ahead will go such a long way in giving you the battle ready energy you need for your paintball experience. Please make sure you eat well before coming!
3. Stay hydrated.
It is so crucial you stay hydrated throughout your session when running around in the summer heat. Our staff recommend the use of camelbacks or hydration packs to keep on your person during the session, otherwise cold drinks can be bought onsite if you forget to bring your own.
4. Stay informed.
Keep an eye on how the weather's looking for your paintball adventure – booking the morning session is always a good idea if you want to avoid the peak heat of the day! And of course, our expert staff and marshals will always be onsite to make sure you have the smoothest, most enjoyable day possible. Sun's out, guns out – see you in the field!