What to bring to paintball
Well paintball warriors, here's something everyone likes to know. Being prepared is one of the best ways to win in paintball, so I'll share a few tips to make sure you start your paintball battles with the right things!
– Your fairy wings.
– Tutu.
– Just kidding, you can leave your fairy outfit at home. Feel free to wear a costume though! We love it when our paintball warriors dress up.
– Yourself and your mates! Don't forget to bring your mates; paintball is an awesome way to have fun on the run, and who better to share this epic experience with?
– Clothes and perhaps a spare set. Even though we suit you up in one of our ninja suits, you may like a fresh set of clothes to go home in (paintball can be pretty sweaty work!)
– Photo ID. Yep, we're carding you! Paintball markers are technically firearms, and as such we need to double check the ages of all our warriors.
– Water. We have plenty of yummy food and drinks on offer on our sites, but you can never be too prepared!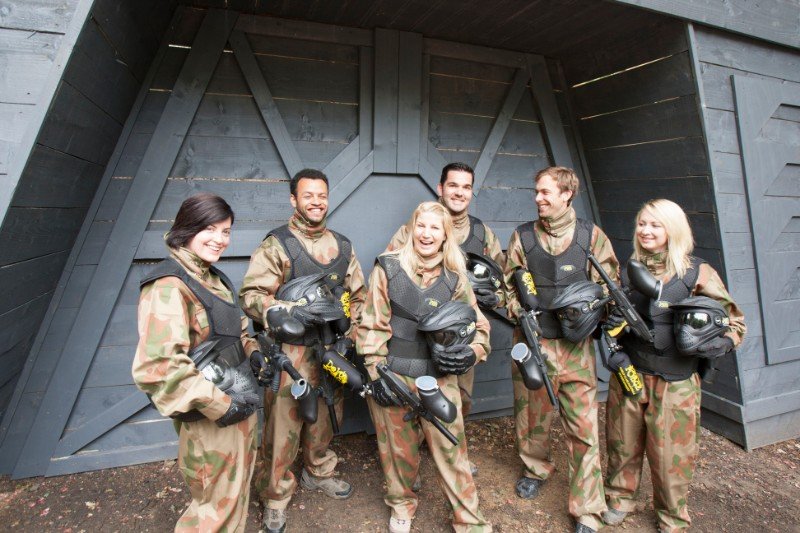 – Don't forget your ammo! We'll kit you out with your suit, goggles and marker, but it can never hurt to have some extra ammo on hand to help your team out of sticky situations! We have some great deals on paintballs, and gun upgrades, so go all out!
– A game plan. Domination is what this game is all about, and talking over your game plan on the ride to our playing fields could be the difference between ultimate domination and being totally annihilated by the other team!
I hope this helps with your game day preparation! Don't forget, I'll be sharing more pro tips that will help you and your team have the best day of adrenaline fuelled adventure!